We hold a special relationship with Tate that dates back to 1982.
Ken & Mike Mansfield both worked for Tate for over 10 years, Ken started at Tate in 1982 and worked there until he was made redundant in 1993, when Tate relocated back to the USA.
Ken worked his way up from floor layer to on site supervisor and was involved in prestigious projects such as the Lloyds of London project where he worked for close to 5 years and London Bridge City which was essentially a number of buildings stretching from London Bridge to Tower Bridge.
We are proud to say that we are now Tate's tier 1 dealer in the UK.
Ceiling Supported Hot Aisle Containment (HAC) System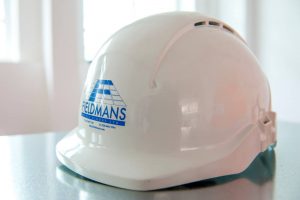 The containment of an entire horizontal column of air helps to improve energy efficiency and capacity. It does this by causing a reduction in by-pass airflow. This method of separating heated exhaust air from cool supply air will aid the efficiency of your data centre. The ceiling-supported hot aisle containment (HAC) system from Tate is an ideal aisle containment solution for your company. Such a system is both easy to install and to modify if necessary, and will provide maximum optimisation for your facility.
A fully customisable system that allows for any length aisle
Multi-wall polycarbonate panels that are 6mm thick, semi-transparent and ATSM E-84 and D-635 listed
Clear anodized aluminium extrusion finish and single hinged doors
60cm Structural Ceiling System
A structural ceiling system serves two possible purposes: a support grid for overhead cable distribution, and the provision of a drop ceiling. A structural ceiling system from Tate provides accessibility, adaptability and a profitable return on investment. It reduces the amount of aisle space that requires cooling, and enhances the control of heated return air. It will also make your data centre more aesthetically pleasing, and provides total security.
60cm x 60cm or 60cm x 120cm aluminium structural suspended ceiling grid system
Support for HVAC, lighting, registers, cable trays, utility racks and other accessories
Max static point load from grid of 172kg, max uniform dynamic load of 244 kg/m2
Accepts light fixtures and ceiling panels up to 586mm square +/- 3mm
Clear anodized aluminium or white painted finish
Slide Deck – Ceilings and Containment
The maintenance of your data centre depends upon maintaining sufficient air flow management, to remove heated air and replace it with cooled air in order to improve efficiency. Fieldmans Access Floors can provide a number of solutions that work together to create the perfect environment for your data centre:
Airflow management – panels, controls, containment options and ceiling grids
Air controls and sensors – manual and automated dampers, sensors network
Automatic VAV dampers – 4 zone control, POE power supply, fail safe operation with multi-level alarms
Aisle containment – soft partitions, hard partitions, doors and custom solutions
Fieldmans Access Floors Ltd has been successfully installing raised access floors across the UK and abroad since 1993, quality and client satisfaction are always the highest priority.
There are 2 key factors that have helped our company become one of the leading Raised Access Flooring companies in the UK:
We are completely independent allowing us to use the product that is correct for our clients' requirements.
We directly employ our staff, negating the need for any reliance on subcontractors.
Should you wish to contact us directly regarding Tate Access Flooring, for a no-obligation site survey or just some advice, please call on  or complete the contact form by clicking here.