Our sister company, Granite Decking UK , has developed this luxurious flooring solution that combines raised access flooring technology with a premium granite surface. Granite decking produces a sleek and modern appearance that is well suited to luxury properties, roof terraces, sun decks, balconies, patios, walkways, and professional environments. This decking solution is an ideal option for architects, property developers, and landscape gardeners who want to make the most out of outdoor spaces.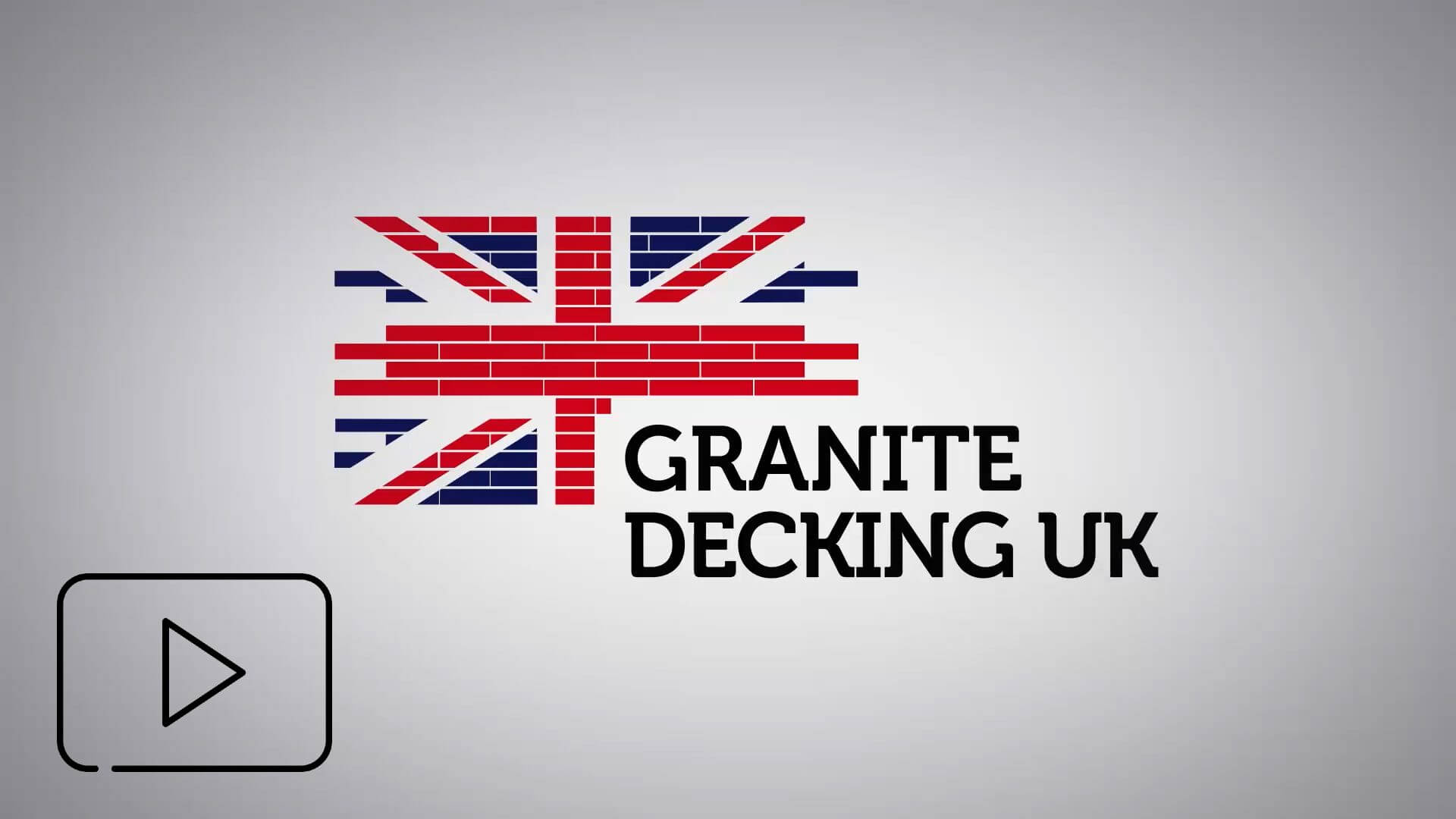 How does granite decking work?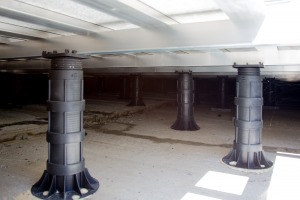 Granite decking systems have a simple and straightforward construction – they consist of three components which fit together without the need for any screws.
Height-adjustable pedestals
Each of these plastic or steel coated pedestals can be individually adjusted to create a level floor, even when installed over an uneven static base.
Aluminium frame
This lightweight, rustproof frame supports the weight of the granite surface, whilst also creating a practical void space below.
Granite planks
These planks are laid in place, creating a hardwearing surface that can easily be lifted to access the underlying void.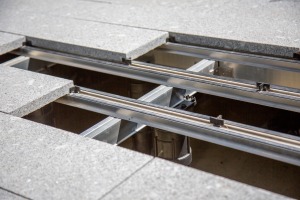 Why choose granite as a decking material?
Sleek and modern appearance
Granite is well suited to use within luxury properties and professional environments.
Highly durable surface
Granite is a hardwearing material that will remain beautiful throughout its long lifespan.
Low maintenance
Granite is easy to maintain and requires little effort to keep it looking presentable.
Slip resistant
Granite is suitable for outdoor use, with excellent grip underfoot.
Weatherproof
Granite is a hassle-free choice that can easily withstand cold, hot, and wet weather.
Natural material
Granite is a beautiful, natural option that surpasses manmade decking materials.
A premium, eye-catching finish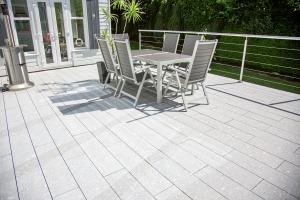 Unlike manmade alternatives, the natural quality of granite means that there will be some slight variations in colour throughout each plank. This produces a beautiful, authentic appearance that catches the eye time and time again. Granite decking is available in a selection of different colours:
Silver grey
Dark grey
Fine grain light
Pink
Responsibly sourced Portuguese granite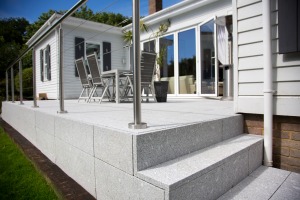 All the granite used within these decking systems is sourced from a single quarry in Portugal, a country that is known for the outstanding quality of its stone. We ensure that each piece of granite conforms to BS EN 1341 and can arrange delivery within 4-6 weeks, depending on the chosen colour and finish.